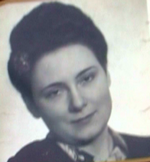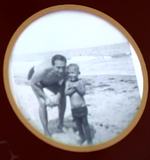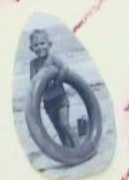 It is under the bombardments that is born Ivan Lagrelle, on February 26th, 1945 in Heidelberg in Germany. Fruit of a beautiful story of love, this Fish (its astrological sign but also henceforth its signature), will soon swim in waters free of the post-war years. Of his childhood in Tunisia where, such small "Tarzan", he lives in communion with the wild and exotic nature, he keeps(guards) memories(souvenirs) as that of his father Alexandre painting some paintings.
Ivan Lagrelle keeps this taste for the freedom which he still cultivates. To begin, to investigate new horizons, to go at the end of his envy, of his choices, " to sow small pebbles " on his route, some are essential substances to this bulimic of the existence.It belongs to Roanne ( Loire), after his parents chose to return to their roots, after he lives a cherished adolescence. After the secondary school Jean Puy and the commercial school, he makes his first steps in the sale.
In the 70s, while he lives on Côte d'Azur in Nice, he meets Arman and especially César to the famous bar " The Félix Faure " without suspecting still that he would try one day the envy to walk in their steps, the steps of the artistic creation.
After several stays in Africa and in the Antilles, the child of the country returns to Roanne to manage a company of sale of books at home.
He wife Brigitte and speaks about this union as about the bend of her life. Together, they will create agencies of insurances then will turn successfully to the real-estate, the forts of the skills and Forts of the skills of each.
A man of business fallen in the paint … In autumn, 2006 the paint makes its entry to Ivan's life as if by magic. It is immediately a love at first sight between the man and the material. Freely, without constraint, without pressure or particular objective, Ivan begins painting. The success is for the meeting. He settles down in the " free Boat ", his workshop - gallery of 2 of Clermont's street to Roanne.Since, Ivan paints according to his artistic feelings in this place which looks like him .Adventures which still take it and always on the roads of the freedom. His " All over ", "Windows", " Rain of colours " and "Drip" arouse the delight of the visitors of the gallery.